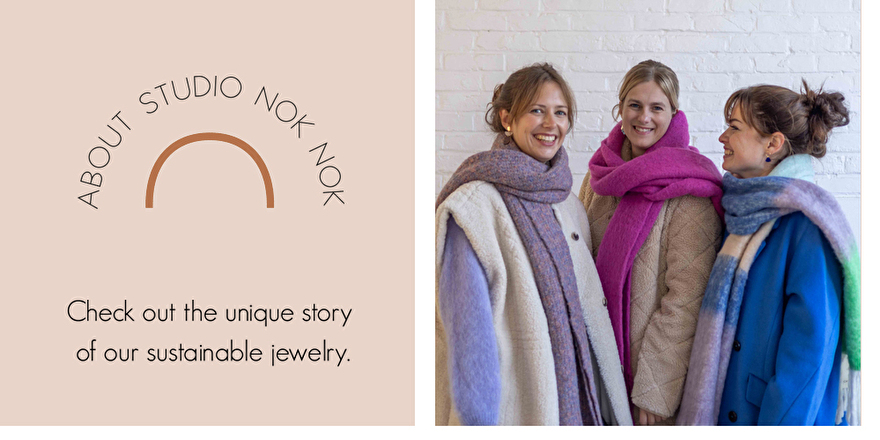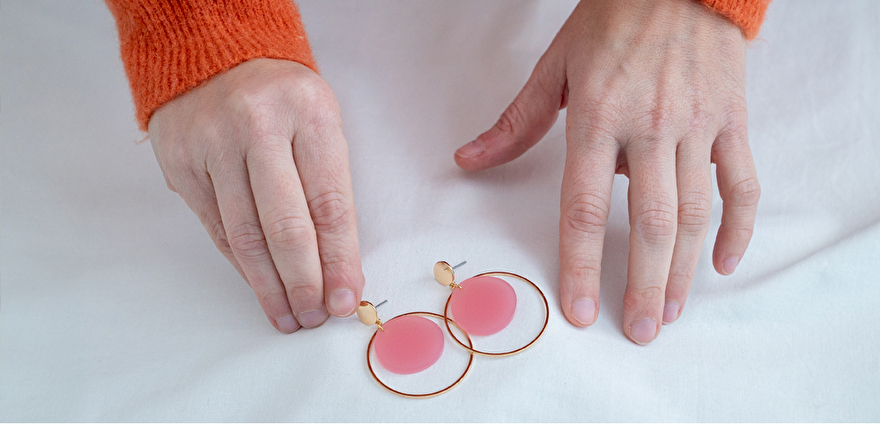 wholesale
sustainable jewelry
recycled wood/acrylic
first order 200€
free delivery > 350 €

The story about our sustainable jewelry.
Hi! We are Studio Nok Nok, a Belgian brand that creates jewelry and accessories with a heart for sustainability. What once started by Joline at the kitchen table, developed into an established and successful jewelry brand.
In our atelier in Mechelen (Belgium) we design, create and send out all our products. Each item contains at least one piece of recycled wood or recycled acrylic. Besides the sustainable aspect, our customers wear our jewelry and accessories because they love the designs, find them light to wear and because they are anti-allergic and nickel free. And that is what makes us proud!
We find it important to keep on innovating, always with an eye on the current (and ever changing) trends. That is why several times a year we bring something new. We care a lot for a transparent and honest service in which we always put our customers first. They are the biggest reason for our existence and we truly hope that we can keep on doing what we love for a very long time. Because; "Life is too short to not wear beautiful earrings."
Love,
Joline, Hanne and Laura